Choral Leadership Network Case Study
24th January 2020
The Choral Leadership Network was built and designed by Bliss to provide a hub for those interested in choral singing.
Bliss was tasked with bringing to life a completely new concept - the Choral Leadership Network. The brainchild of the Hallé Orchestra and several other established music-industry brands, it was up to Bliss to arrange their cacophony of ideas into one sleek and user-friendly site which would act as the first of its kind.
The Challenge
The Choral Leadership Network started as an idea - to raise the profile of choral singing and the joy it brings - by providing relevant information and events. It was an idea led by the Hallé Orchestra and supported by eleven other partners, including Opera North, the Royal Northern College of Music, and the University of Manchester.

But to be realised, it needed two things to start with:
A brand and design strong enough to be memorable in an industry which didn't yet know its name.
A website which would act as a resource library and an events calendar. It needed to be enticing and engaging enough to attract everyone from people with no choral knowledge to seasoned experts.
The site admins would be updating it frequently but the ideal scenario would be that the portal would create enough buzz that users would submit their own events around the country, to keep the calendar busy. It was to be a true network used by choral music enthusiasts around the UK. 
Bliss's Approach
This was an excellent opportunity for Bliss to provide a very modern website to an established company, the Hallé. Working on both the design and development from scratch allowed Bliss to come up with a truly intricate and innovative design which worked seamlessly on mobile and desktop.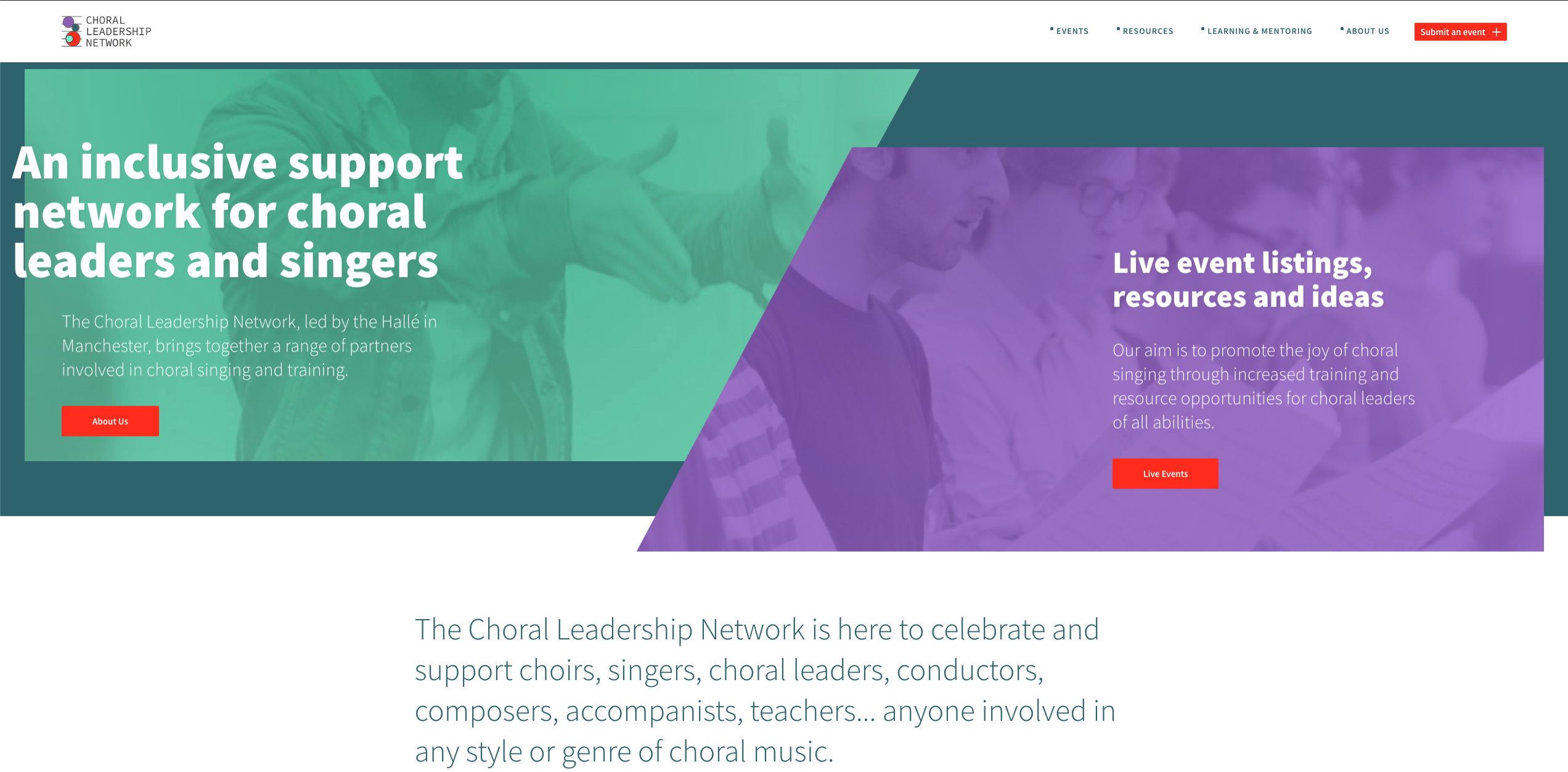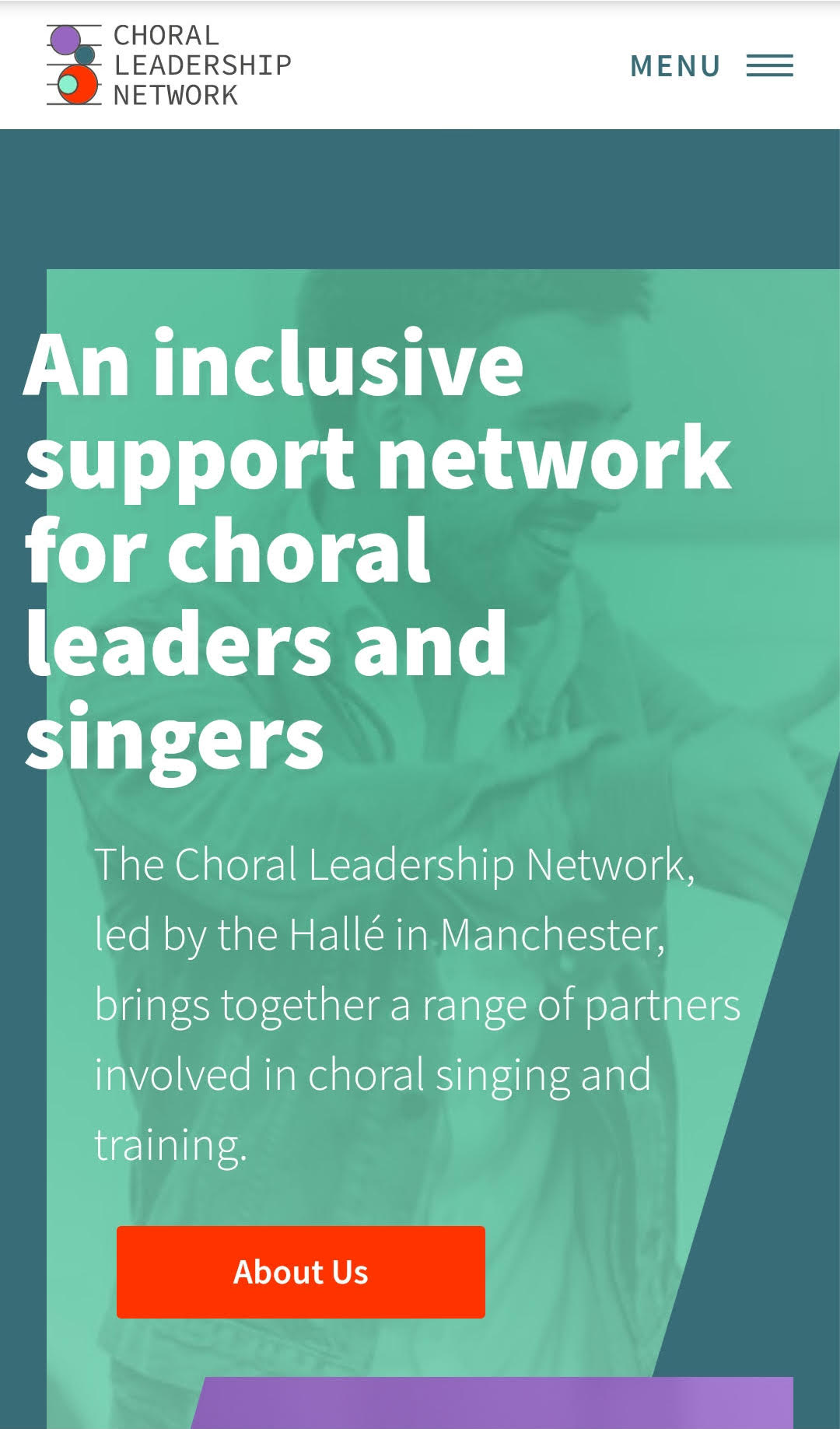 It is resourceful enough to appeal to existing Choral singers, teachers and choirs but also unfussy and accessible to the general public to explore the topic. The site notably also has a particularly strong interest in providing an open door for young people and children to become involved.
We sought the opportunity to have some fun with layout, bringing in large text, overlapping elements, and some subtle parallax, without sacrificing responsiveness and usability.
Nathan Beck, Creative Director of Bliss
The Result
Bliss's commitment to the creation of websites based on customer goals meant they were the perfect partners for this. Realising the idea from a 10-partner-collaboration to the final product which is now live today.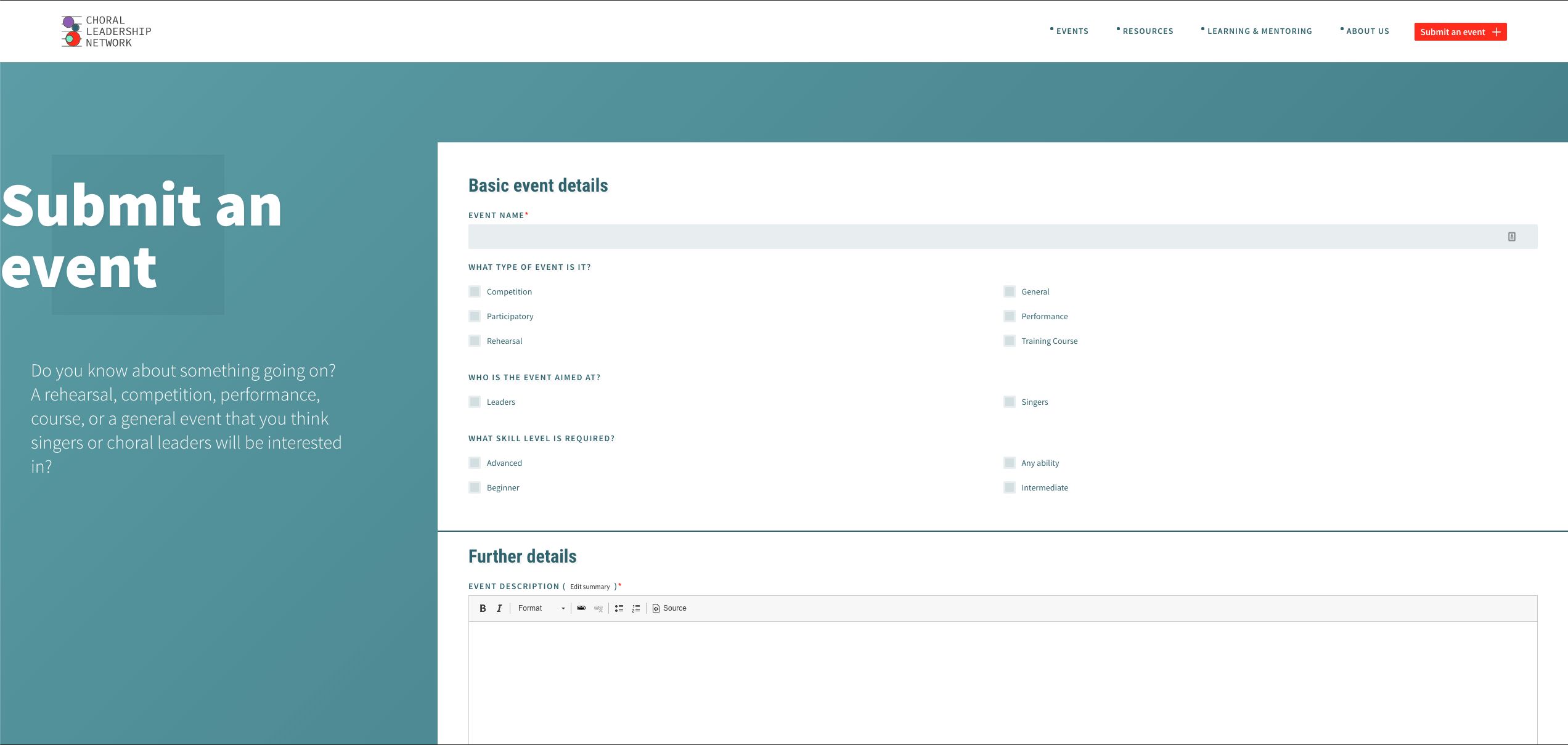 The task we gave Bliss was a tough one – create a website for a new project with a new brand and a demographic that was wide-ranging and somewhat unknown.
However, from the very first meeting, we felt Bliss had understood exactly what was necessary. Their insight into what digital features would perform well (and which wouldn't) was spot on, their suggestions always well thought out and relevant. Individually, the developers, designers and our project manager knew instinctively what was required, and the project ran smoothly and the inevitable hiccups were dealt with swiftly and with professionalism.

We are all delighted with the end product, the functionality is better than we'd hoped for and all who view it have only positive feedback. It's gathering new users every week and is becoming a solid and reliable resource for the choral leaders of the North West.
Anna Stutfield, Choral Leadership Network Coordinator