Amsterdam was a charm; we were blessed with glorious weather for our 3-day visit and the conference was equally as enjoyable. It was well organised, featured loads of compelling speakers, and had enough else going on to keep us all interested throughout. Also, it had food trucks!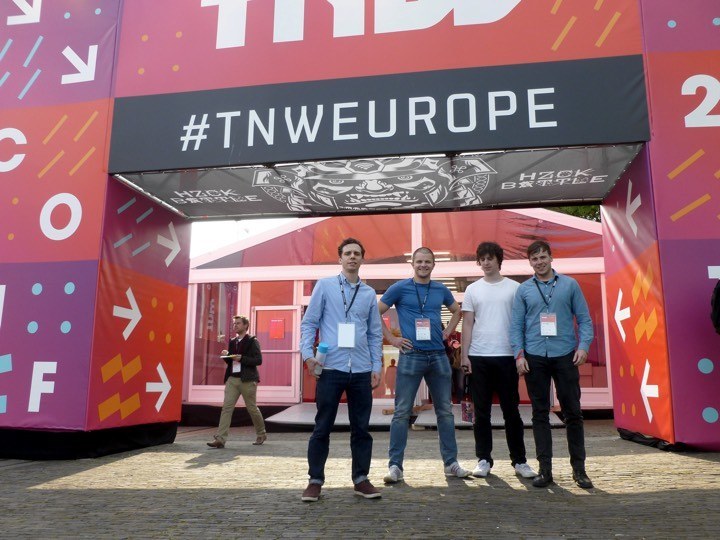 If you're in the tech industry and get the chance to catch a future TNW Conference I would thoroughly recommend it.
With that ringing endorsement over… here's a summary of some of the talks we saw at the conference:
Mikko Hypponen (F-Secure) | The Cyber Arms Race Has Begun
In Mikko's talk, we learnt that complexity is the enemy of security. The more complex your system or product is, the more susceptible it is to be hacked. If you want to keep things secure, keep things simple.
He went on to discussed the concept of cyber war.
In Mikko's opinion, the media overuses the term "cyber war". Most actions that they call cyber war are in fact cyber theft or cyber espionage. He gave a single example of true cyber war  - when Russian state hackers shut down Ukrainian power infrastructure shortly before Russian military forces moved in Crimea.
Gary Vaynerchuk (Vaynermedia) | An entrepreneur's look on leadership
As a long time Gary V fan, I was unsurprised to see the room packed for his talk but, it turns out he really splits opinion! He's a bit like marmite; his brash demeanour doesn't sit well with some, and others love his to-the-point approach.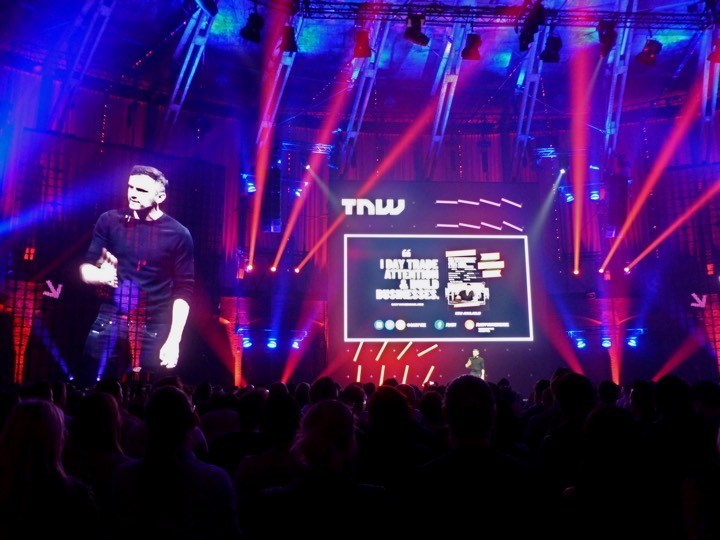 Gary talked about his usual topics from social media channels to leadership styles and how hard work trumps all. I came away from it suitably pumped and ready to take on the world.
As a digital marketeer, a take away thought from Gary's talk was:
Currently, people in digital marketing are focusing too much on the ROI of every piece of content. In fact, content marketing is very effective for brand building, but this requires a long-term viewpoint, one that many businesses don't default to.
Julie Zhuo (Facebook) | Building with creative confidence: what to always ask in a product review
Julie talked us through the process that Facebook's product team goes through when building new products.
According to Facebook the 3 key questions you need to answer are:
What people problem are we trying to solve?
How do we know this is a real problem?
How will we know if we've solved this problem?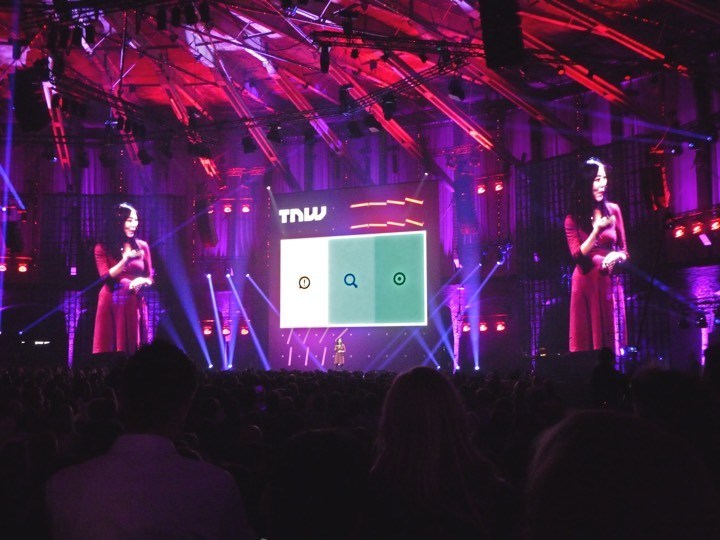 Understanding how a tech giant approaches this was interesting, but I felt that Julie picked the wrong product as an example.
She talked about how this process led to Facebook Live - a product that Facebook are well known to have copied from Periscope. I felt this undermined the rest of the talk.
Bill Buxton (Microsoft) | Socializing technology for the mobile human
Bill seems to be one of those people who exudes wisdom. He talked about how mobile technology doesn't currently do a good job of making our lives easier.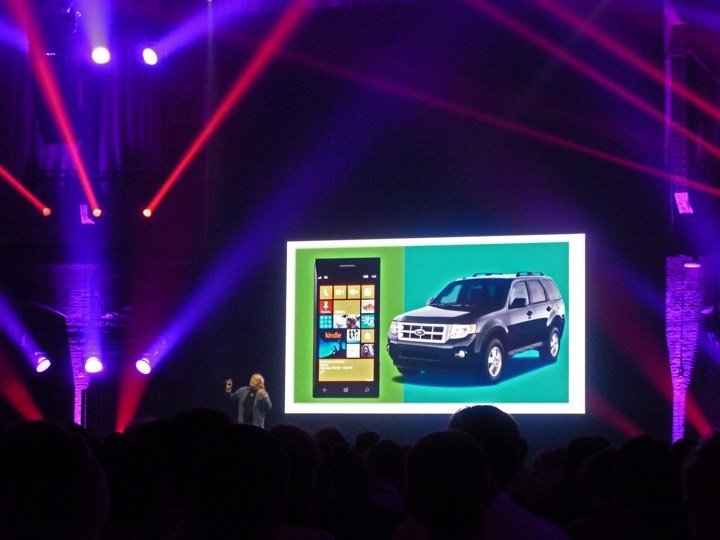 He suggested that through creating better tech products we gradually reduce the user's frustration. However, we always add more complexity which makes people frustrated again.
He gave the example of the iPhone, which was originally a wonderful device to use, but now frustrates you with constant "app switching". Sounds familiar, right?!
Bill talked about how great tech is like magic, you don't even notice it. For example, your phone switching from ear piece to Bluetooth handsfree, and back again as your get in and out of your car. He wants to see more of this type of seamless magic!
Finally, Bill told the audience about some research and a new device that Microsoft have been working on to help blind people navigate through towns and cities. Interesting, valuable and admirable work.
David Allen (Getting Things Done) | Game-changing Innovations
David Allen invented the Getting Things Done system, a framework for personal productivity. He first published the GTD book in 2001.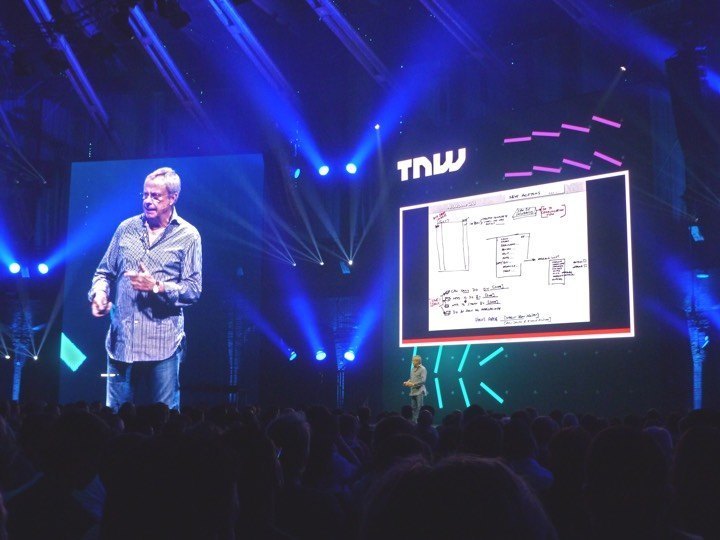 Since then, he's had 300+ companies tell him they are creating the GTD app but he says no-one has cracked it yet. Apparently, all the apps out there are still partial systems.
David seemed pretty annoyed about this and was subtly challenging people to create the app! He shared some sketched diagrams about how this app should work… it transpired he drew them in 1994!
He also gave a shout out to some people and software he thinks were game-changing. The person that stood out to me what Charles Simonyi. Charles' team created Word, Excel and a lot of the rest of the Microsoft Office suite. Imagine the world without Excel - I wouldn't want to live in that world!
Jason Fried (Basecamp) | Managing for Productivity & Happiness
I've talked about BLISS' love for Basecamp before and part of our love for it is the philosophy behind it. Jason Fried, the CEO of Basecamp, talked about this philosophy as well as productivity and company culture during his Q&A session at TNW.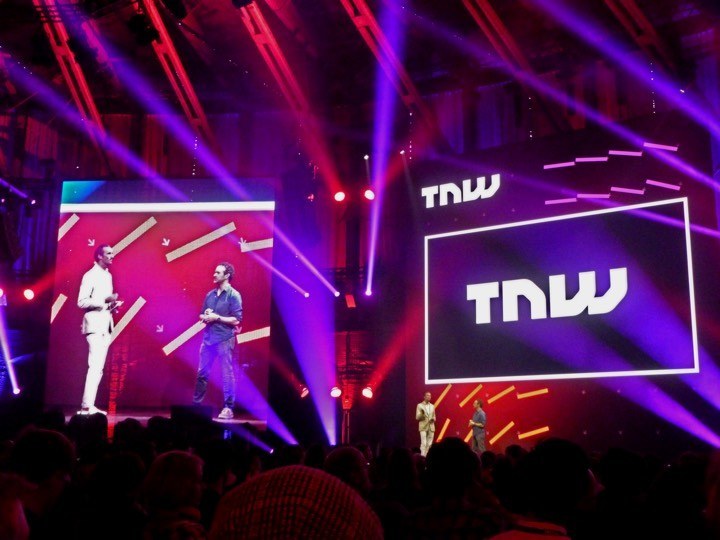 A few nuggets of advice that shone through:
Deep focus is key to doing good work.
If during the night someone kept poking you every 15 minutes you wouldn't say you've had a good night's sleep. Therefore, if you are being distracted every 15 minutes at work, how can you be expected to do your best work.
Don't micro-manage projects.
If your project to-do list is getting really long, throw it away and write a list with less detailed tasks and less on it. For this to work, you should hire smart people and let them fill in the gaps.
If you want to get more things done - have fewer things to do.
We must focus on the most important things and learn to say no the unimportant things.
Peter Sunde (The Pirate Bay) | Technology is neither good nor bad: you are
Peter runs The Pirate Bay, which according to him is the most censored website in the world.
During his engaging talk, Peter explained his story, the history of The Pirate Bay, and went on to discuss some of his concerns for the future.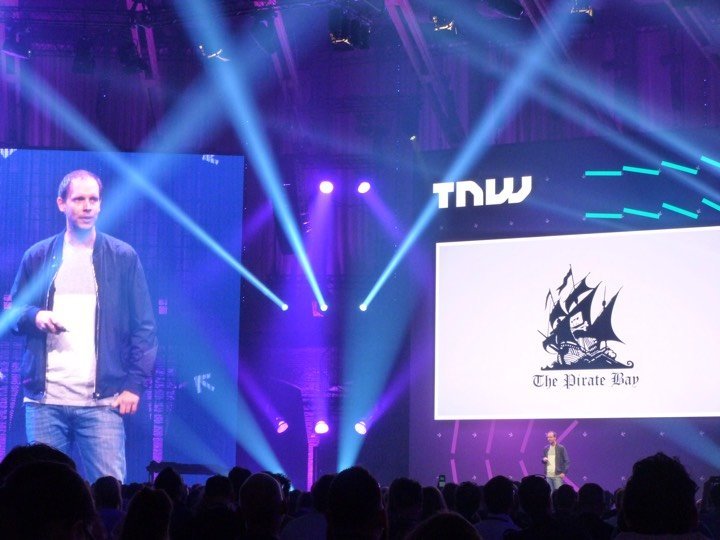 Peter isn't happy about technologists centralising everything. He feels that the CEOs of large tech companies now have more power than many politicians.
He also talked about the scary idea that, in the future, through centralisation and censorship, self-driving cars may be blocked from driving you to certain places. In essence, governments or corporations censoring large geographical locations.
Peter encouraged start-ups to discuss their ethics more and the people to fight back.
An Entertaining and Thought Provoking Conference
The Next Web Conference 2016 was a lot of fun, a great opportunity to talk with interesting tech industry folk and spend out-of-office time with some colleagues from BLISS.
It was also an environment set up to make you think and posed some big questions.
Having now digested the conference, this was my takeaway thought:
In a post-internet and hyper-connected world, technology will continue to advance at an accelerated rate. We must embrace this technology and the opportunities it creates, but also have a responsibility do so in an ethical way, that has a positive impact on other people and the world we live in.
Bring on 2017!
Articles and Blogs
Our blog gives you more of an insight into who Bliss are and what we're up to. Check out our articles below.
View all articles