We feel that Basecamp 3 is a great improvement on version 2, and our team now use it to stay organised across all our on-going projects.
BC3 has loads of fantastic project management and communication features but the icing on the cake is that it's fun to use.
Team BLISS have recently been having a lot of fun with one feature in particular: the sounds in Campfires & Pings.
The Campfire sounds are triggered by typing /play followed by specific keywords and who doesn't love a celebratory Nyan Cat or a quick "DOING IT LIVE"?!
As I'm a bit of geek, I wanted to know all the /play commands but couldn't find much documentation online.
So, I decided to write my own:
The Basecamp 3 Campfire Sounds Cheat Sheet
Please note: These commands only work within Campfires and Pings.
Type this:Hear this:See this:
/play 56k56k modem dialing

/play bellRing-a-ding-ding

/play bezosJeff Bezos laughing

/play bueller"Bueller, Bueller, Bueller" from Ferris Bueller's Day Off

/play buttsSamuel L Jackson saying "Hold on to your butts" from Jurassic Park

/play clowntownClassic clown music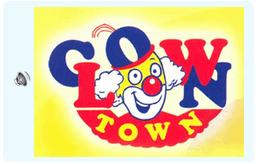 /play cottoneyejoe"If it hadn't been for Cotton Eye Joe, I'd be married a long time ago" from The Rednex - Cotton Eye Joe

/play cricketsCrickets chirping

/play dadgummitBill Dance saying "Dadgummit" from Bill Dance Outdoors

/play dangerzone"Highway to the Dangerzone!" from Kenny Loggins - Danger Zone (Top Gun soundtrack)

/play danielsan"You're the best, around, nothing's going to keep you down!" From Joe Esposito - You're The Best Around (Karate Kid soundtrack)

/play deeperThe BWONG chord from Inception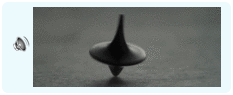 /play dramaLaw and Order Sound Effect

/play flawless"I woke up like this, I woke up like this" from Beyoncé - Flawless

/play greatjobA man saying "Great Job"

/play greyjoyRamsay Bolton playing a trumpet at Theon Greyjoy from Game of Thrones

/play guaranteeMan saying "I guarantee it" from 1988 Men's Warehouse Commercial

/play heygirl"Hey Girl!" from Lumpy Space Princess

/play hornSad tune on the horn

/play horror"The horror, the horror" from Apocalypse Now

/play inconceivable"Inconceivable" from Princess Bride

/play letitgo"Let it go, let it go, can't hold it back any more" from Frozen

/play liveBill O'Reilly shouting "DO IT LIVE"

/play loggins"Are you gonna wait for a sign, your miracle, stand up and fight" from Kenny Loggins - This Is It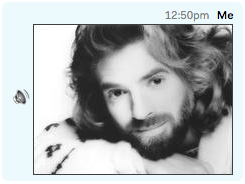 /play makeitsoJean-Luc Picard from Star Trek saying "Make it so"

/play nooooDarth Vader from Star Wars saying "Nooooooo!"

/play nyanThe start of the Nyan cat music

/play ohmyGeorge Takei saying "Ooooh My" from 3rd Rock From the Sun

/play ohyeah"Oh oh tick-a-tick-a"

/play pushitIntro to Salt-N-Pepa - Push It

/play rimshotThe 'I just made a joke' drum sound

/play rollout"Roll out, roll out, roll out" from Ludacris - Roll Out

/play rumble"Let's get ready to rumbbblllle!"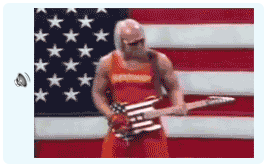 /play saxSome smooth sax

/play secretThe secret area sound from The Legend of Zelda

/play sexybackIntro to Justin Timberlake - Sexy Back

/play storyPaul Harvey saying "And now you know, the rest of the story" from The Rest of The Story

/play tadaHorns fanfare

/play tmykNBC's The More You Know jingle

/play trololoThe Trolololo song

/play tromboneSad trombone

/play unix"It's a Unix system, I know this" from Jurrasic Park

/play vuvuzelaA vuvuzela
/play what"Ooooohweeee, what up with that, what up with that" from What Up With That on SNL

/play whoomp"Whoop there it is" from Tag Team - Whoop There It Is

/play wups"Wups!"

/play yeah"Yeeeeehhhhhhh" from The Who - Won't Get Fooled Again (CSI Miami Intro)

/play yodel"Hey I just met you, and this is crazy, but here's my number, so call me maybe" from Carly Rae Jepsen - Call Me Maybe

I hope the cheat sheet above helps you improve your Basecamp 3 sounds game.
Remember, with great power comes great responsibility - use the sounds sparingly for the greatest LOLs value and least co-worker annoyance. Have fun!
Would like to work with a digital agency that is fun to work with, delivers project on-time and in-budget, and loves Nyan Cat as much as you do?