Getting started
When doing media for a charity or non-profit, the first thing to consider is 'what do I want to get out of it?'. 
It's no secret that social media can be time-consuming to scroll through, but it can also be time-consuming to produce.
So nail down your goals (eg. more donations, boosted engagement, encouraging event sign-ups, getting people to your website) and make sure you can track them using analytics/social media tools.
After all, you need a way to check your social media efforts are working!
Then you can start to think about your social media strategy to help achieve your marketing goals…
1. Don't use platforms your target audience isn't on
Consider who your ideal target audience is and which social media platforms they use.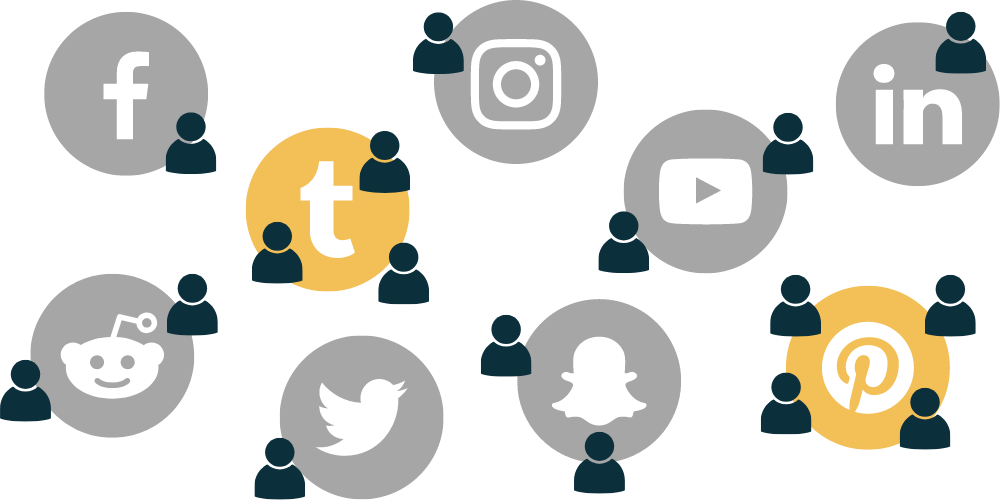 Don't be afraid to generalise (such as younger people use TikTok, older people use Facebook). There are so many social media platforms, you shouldn't be spending endless hours managing accounts for them all. 
Instead, immerse yourself in fewer but more relevant platforms. Then, you can create content based on what works best and trends for that platform (which the algorithm should then favour). 
2. Use all the tools available to you
As of 2023, these are some of the social media tools available to UK charities and non-profits. 
Facebook tools for non-profits and charities
Charity cage fundraiser - create a fundraiser on Facebook which people can donate to or share

Donate button - add a donate button to your page and/or to your posts

Facebook Live with a donate button or fundraiser  - add ways for people to give to your charity as they watch live. This could be great if you're live-streaming a fundraising event.

Blood donations (for organisations that collect blood and have been certified by Facebook) - create posts which reach more potential blood donors

Fundraising Insights - use Facebook's specific dashboard to check how fundraising and donations are progressing 
Meta's guide to fundraising on Facebook
Instagram tools for non-profits and charities
Instagram stories with donation stickers - add a way for people to donate on a 24-hour Instagram story

Instagram charity fundraiser - A 30 day fundraising push you can promote on your story, reels, feed and live video 

Instagram Live with donate button - add a way for people to give to your charity as they watch live. This could be great if you're live-streaming a fundraising event.
Meta's guide to fundraising on Instagram
YouTube tools for non-profits and charities
Link anywhere cards - charities can direct viewers to external websites with cards during their videos

YouTube Social Impact - this is a resource library of how to get the most out of your YouTube account 
YouTube Non-Profit Registration Requirements
TikTok for Good
TikTok for Good is a branch of TikTok which offers non-profits advanced analytics and extra account management
They also occasionally run hashtag challenges, whereby charities and non-profits can use promoted hashtags to raise awareness
Find out more about TikTok for Good
3. Experiment with different types of paid advertising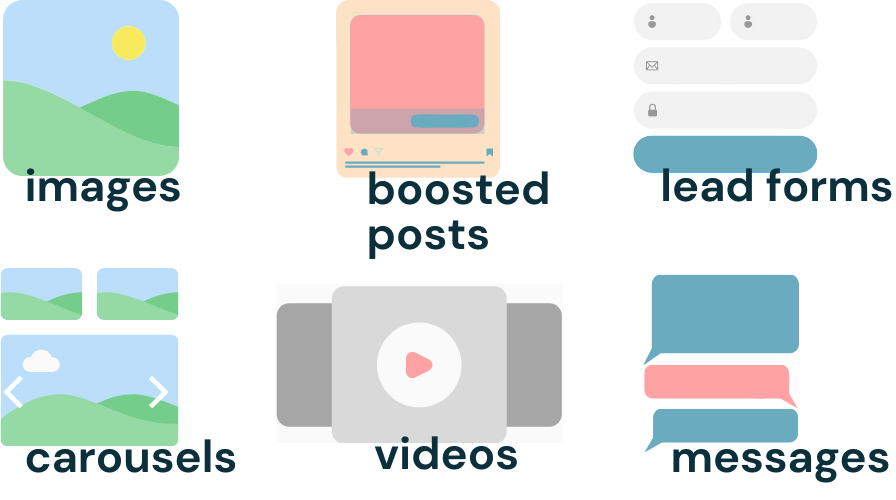 Growing your social media organically can be a difficult process, with many platforms purposefully limiting the reach business accounts have (even to their followers).
If you have some spare budget, then experimenting with social media adverts is the fastest way to get in front of the right people. There are plenty of different types of ads to meet your requirements.
This can be especially useful for time-sensitive goals with clear ROI to track (eg, getting people to sign up for charity spaces in an event). Then you can really measure the ads' value to decide if you should invest more. 
💡On Facebook, boosted posts are easier to manage but are less cost-effective.
---
Branding and visuals for social media
Whether you're a marketing team of one or many, having consistent branding will give you direction in your creative and copy (making things easier for yourself). 
It creates a more solid brand identity, making you more instantly recognisable and more memorable to your social media followers.
Start with coming up with some brand guidelines specifically for social media with the following tips and tricks…
4. Don't be too corporate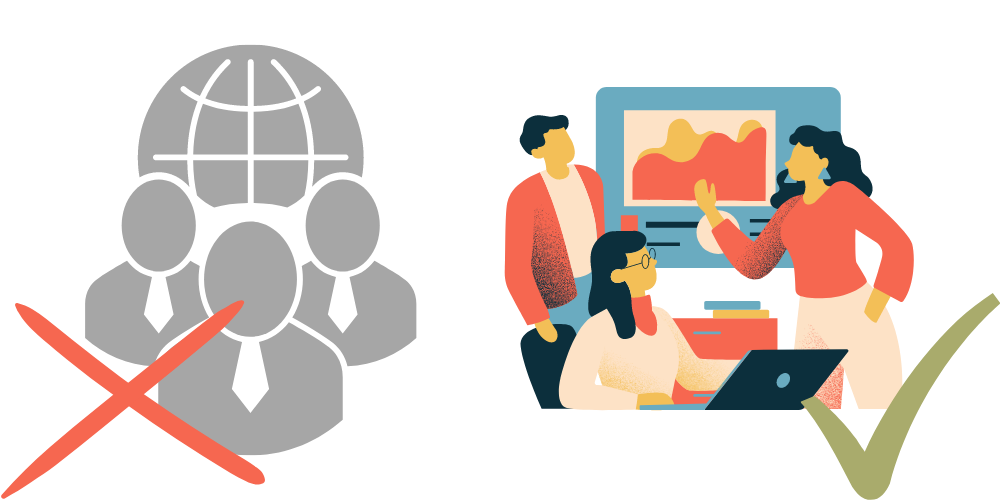 Relatability is a strong marketing technique and if you lean too far into seeming corporate, you risk losing that.
Ideas:
Post pictures of the people and spaces behind the charity

Keep text friendly and chatty in posts and responses
Don't mistake corporate for professional or polished though. You don't want to appear amateurish (which may devalue your cause), you just don't need to seem like a law firm!
5. Create a tone guide to go with your branding guidelines
Make a document about how your words should come across on social media. It's useful for brand consistency when numerous people are using the account. 
Consider the tone you want to use - is it familiar, authoritative, unbiased? Are there specific phrases you don't want to use, or perhaps tag lines you do want to get across?
Ideas:
Choose specific hashtags which reflect your tone

Come up with a series of answers to common questions you get

Think of specific phrasing with how to address what your charity does. Frame the narrative of how you want people to associate with you.
6. Include visual elements
Visuals are key on the internet. Using high-resolution imagery and videos is a much more effective way to gain attention than just text. So spend that extra time designing posts or editing photos!
(Even emojis can make a paragraph more skimmable and therefore, more likely to be read.)
💡Not feeling creative? Use the templates on Canva for inspiration. Charities and non-profits can register to get Canva's premium features for free.
7. Keep social media posts accessible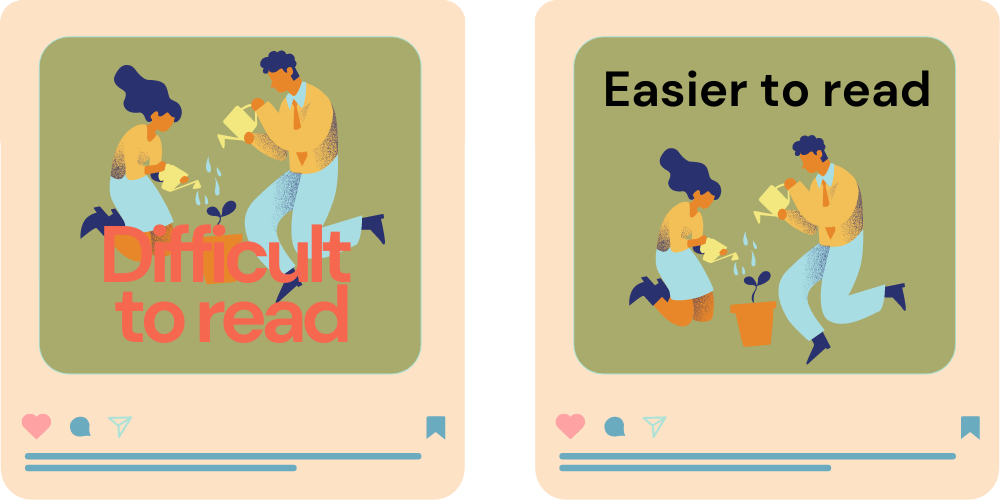 Ensure your social media posts are visually accessible, so they can be enjoyed by everyone, by:
Using a colour contrast checker to ensure coloured text can be read over a coloured background

https://colourcontrast.cc/a16e6d/ffffff

Trying to avoid text layered directly onto a pattern or image. However, if necessary, the easiest way to make it stand out is white text with a shadow on a darkened background

Not making the text too small. It should be easy to read on mobile devices

Including alt tags on your imagery
---
What to post on social media
There's been a lot of social media theory and strategy so far, so here are some ideas of what you could actually post on a charity or non-profit social media account.
8. Give short-form video a try
The popularity of short-form video has skyrocketed on social media in recent years - both with users and algorithms. Remember that people scroll quickly, so keep the beginning of your video engaging to hook people in.
9. Post stories (function)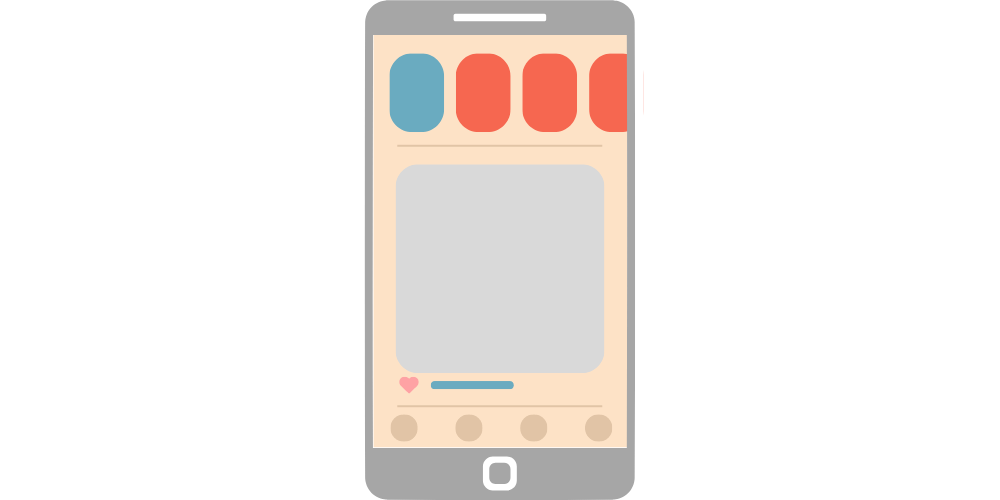 Social media stories are also a great way to engage with your audience by using interactive elements and perhaps showing a slightly more casual side to your charity. All boosting people's perceptions of you and perhaps being more memorable. 
Don't forget to add links to your new posts on stories as well, so they're not missed!
10. Also… post stories (narratives)
'Stories' also refers to a literary narrative which works well for all marketing, especially charities - tell the story of how your charity and its supporters saved the day!
Ideas:
In classic story fashion, have a clear beginning (the problem), the middle (how you helped) and a happy ending (the result)

Ask people who support your charity or have benefited from your charity if you can tell their stories (and if they have any accompanying pictures). 
11. Don't ask for donations all the time
Constant donation asks are unlikely to perform well which could hurt other posts' reach. The more social media algorithms see that you post things people don't engage with (and therefore seem uninterested in), they'll show your next posts to fewer people.
💡 Social media platforms don't like sending people away from their websites/apps, so if you add a link to your post, expect poorer performance.
12. Communicate with your audience
Engaging with your audience helps them feel connected to your charity. Plus, there's potential to get some useful insights and ideas from them too.
Ideas:
Ask questions in your captions and respond to people in your comments

Use polling features on twitter and stories (to get ideas on who your audience is/what they'd like to see more of)

Encourage the use of your hashtags and repost people who do 
13. Post shareable things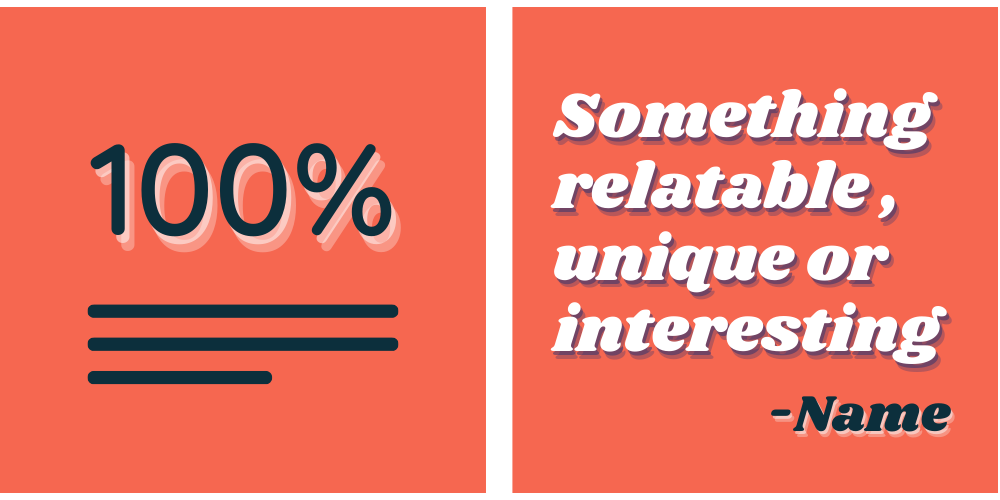 A way to extend your reach to new people is by creating content that your current audience wants to repost or share. For example, create an Instagram carousel with each slide highlighting an important statistic about your industry.
People don't tend to share or promote things that are too corporate (unless there's something in it for them like a competition entry) so keep these sorts of posts very top-level and informative.
14. Share your impact
Though you don't want to brag, it's important to show that you are making a difference. Show people how you're going about your mission and the successes you've had. This can inspire people to donate. 
15. Don't try to hop on all the trends
Unless a trend is really relevant to your business, or it's still in its infancy, it's probably better to avoid joining in on the viral trend du jour. Oftentimes, it can just seem cringy coming from corporate accounts, especially if it's not in line with most of the other things you post.
---
When to post on social media
If you've put a lot of work into curating the perfect social media post, you want it to be seen! So here are some tips on when charities and non-profits should be posting...  
16. Remember to celebrate relevant holidays and important days
There are a lot of 'days' that can be relevant to different charities and different people. Making note of them on your social media profile can raise their awareness and also show how you celebrate your industry.
November and December can be big donation-generators for charities, though conversely a time when a lot of us take annual leave, so make sure you have plenty of content in place for these months with a consistent theme.
17. Don't leave posting until the last minute
Scheduling tools are a marketer's best friend! Spending a few hours in one go thinking about posting ahead is much easier than coming up with something daily. 
You can schedule Facebook, Instagram and Twitter posts to go out ahead of time. Or use a program like Hootsuite to manage all your social media feeds.
How to schedule Facebook and Instagram posts:
Go to

Meta Business Suite

Click on 'Planner' on the left column 

Then either click on the future day you want to schedule for, or click create in the top corner

Create your post and choose a scheduling option. We'd recommend using the 'Active Times' to decide on timings.
How to schedule Tweets:
Go to

Twitter Ads Manager

(don't worry, this isn't a paid ad!)

Click on 'Creative' on the top menu and then 'Tweet Composer'

Create your tweet and untick the 'Promoted only' box

Then in the top right corner, click the down arrow next to 'Tweet' and choose 'Schedule'

You can then choose a date and time and click 'Schedule' to get it to post then

 
---
After posting on social media
Tempting as it is to schedule a lot of social media content and then move on to the next thing on your to-do list, here are a few things we'd recommend doing post-posting... 
18. Keep an eye on the comments
After posting, keep an eye out for comments and take the time to reply to them. This will make your posts feel more like a conversation - both more memorable and gives people the space to discuss different topics with you. Helping to alleviate their concerns or questions before donating.
Even if you receive negative comments, it's better to reply empathetically and try to get to the bottom of where they're coming from. Answering pain points is a great marketing strategy and their pain points may be reflective of others too.
However, if they're purely hateful, just hiding or deleting the comments and blocking the account can work too. 
19. Track the effectiveness of your posts (beyond likes and shares)
Going full circle, once you've posted please don't forget to look at your analytics to see if you're meeting your goals.
Ideas:
See what types of post people respond well to

Keep an eye on posting time, do you get more engagement at certain hours of the day
How many people are clicking through to your website from different channels?
How many new page followers are you getting? Is their engagement good? 
---
Social media strategy
These 19 top tips for social media should give you a great starting point for your future strategies for all your channels. Though, if you'd like some more advice or help building a strategy, get in touch today...
Articles and Blogs
Our blog gives you more of an insight into who Bliss are and what we're up to. Check out our articles below.
View all articles