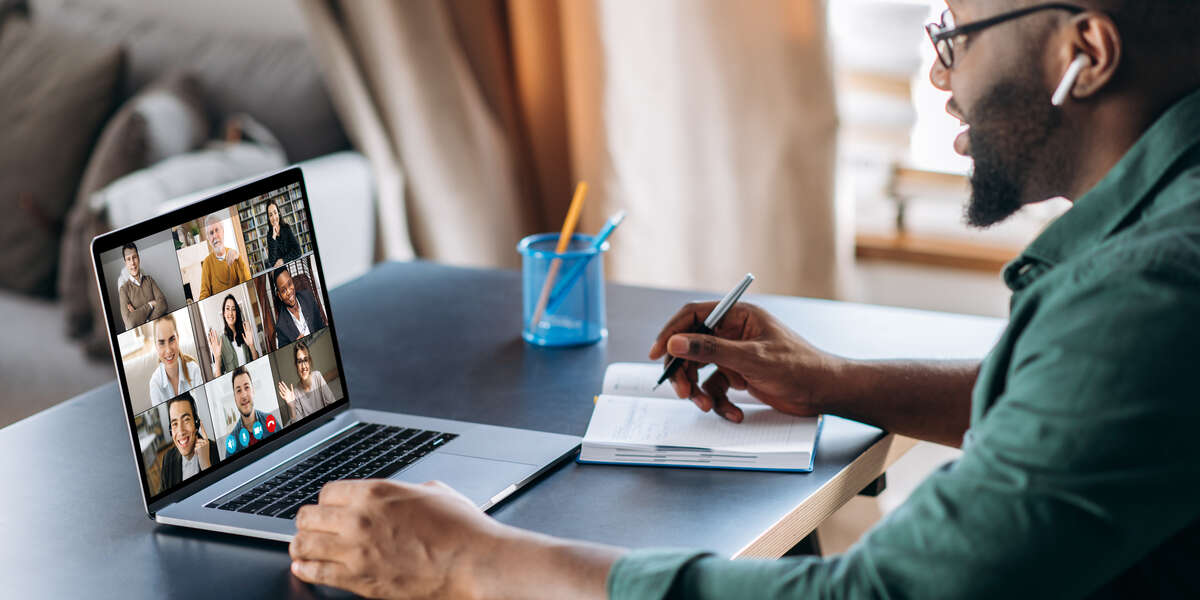 Symptoms
The NHS wanted a web-conferencing tool able to feature live streams, promote real-time inclusive interaction, and encourage contribution from healthcare professionals, patients and change leaders. Though similar platforms exist, none were suited to the specific needs of the NHS. Enter the experts at Bliss!
The main aim of this project was to engage the audience in a wide selection of discussions and talks across the 24 hour period. Anyone could watch a live discussion, but getting the users involved was a key aspect to this project so ensuring that barriers to engagement remained low was a priority.
Treatment
We built a prototype which, according to Bliss developer Oliver, was 'great fun' to do and really helped us nail the specific functionality the NHS needed. It also raised questions which were invaluable to the development and advancement of the application. Once the 'what ifs' had been exhausted, it was time for the developers to get cracking with the coding and looking for flaws.
Bliss provided the wireframes, whilst Manifest oversaw the branding. Due to how we built the platform, Manifest were able to fully brand it to mirror that of The Edge website, a key component of the NHS event.
We only really discovered limitations later on after the prototype was built. But it was still very early in the planning stage, so we had plenty of time to make an informed decision.
Oliver, Developer
Refer to a (Tech) Specialist
OK, take a deep breath. Technical stuff ahead.
The client-side of this project was built using React.js (a JavaScript library used for creating user interfaces) and Socket.io (a JavaScript library used for real-time communications). React.js was at the forefront due to the re-usability of components, and because it allows developers to create complex user-interfaces with lightning fast updates for the end-user.
Developers Oliver and Liam both agreed that extending their knowledge of new languages and build processes was a positive when it came to this project. For Oliver in particular, the focus was on GoLang, which was used because it's fast, robust, and easy to compile, with no code needed on the server.
We also used Redis in the back-end. It's a super fast, memory based, database which is great for storing and retrieving small pieces of data (eg. chat messages, polls and questions). It comes with built-in functionality to watch for changes and alert multiple servers when a new message is received.
And we had a pretty cool build process that could fix itself if it crashed. Go team!
What most appealed to me about this project is how it had to be in real-time; we therefore chose to use React.js and Websockets for our client-side stack to provide asynchronous updates to the application. Using these technologies accomplished our goal by providing a persistent stream of seamless updates to the end-users, which provided a great user experience!
Liam, Developer
Test Results
Externally, this project was marketed as 'Transformathon' to NHS stakeholders and participants. Regardless of the name, it gave Bliss the opportunity to extend our experience with JavaScript libraries, and collaborate with the like-minded team at Manifest. Our CEO Jon summed up the project and what appealed to us most in the brief:
A talented and friendly collaborator in Manifest? Check.
An extremely challenging, but achievable, deadline? Check.
A project that demands an innovative solution? Check.
The chance to work with a national institution in the NHS? Check.
A final product that will be used for the greater good? Check.
By providing an innovative technical solution, Bliss facilitated shared awareness and knowledge of current issues between thought leaders at the NHS, healthcare professionals, other NHS staff and patients alike.