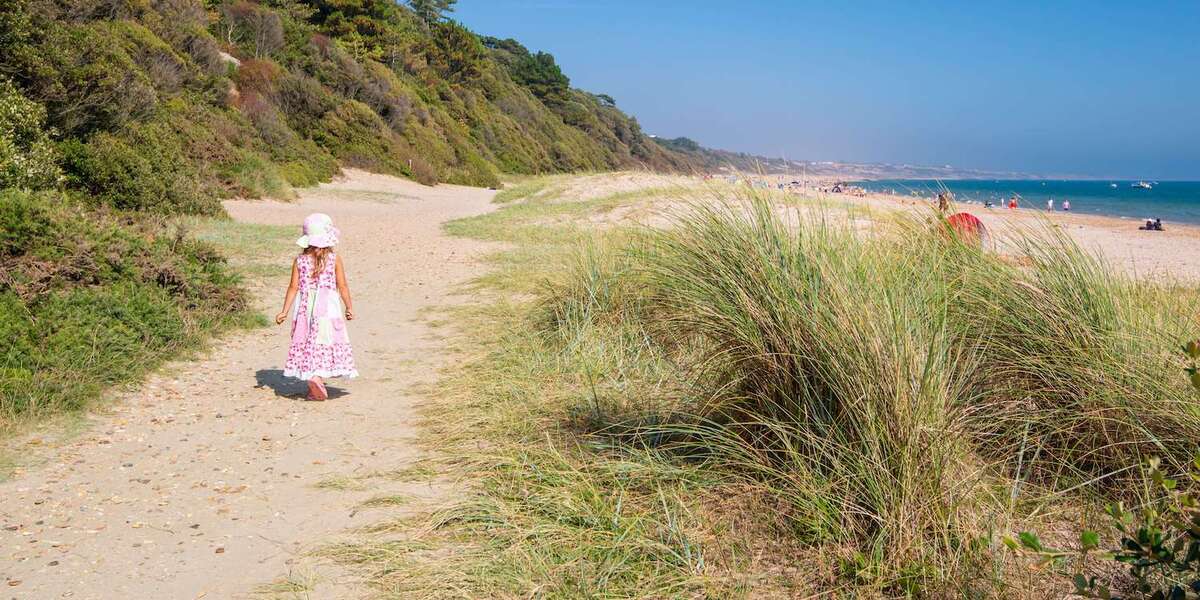 Family Holiday Charity 
Family Holiday Charity's mission is to help families get time away together (often for the first time ever). Since the charity was founded, they've set up over 50,000 holidays and days out for families in need.
These breaks can help families relax and reconnect. Giving 'that holiday feeling' to the people who have never had it before, but arguably could do with it the most. Plus, the charity has found that getting away can have a lasting impact on the families they work with.
But as a small national charity, they've always had to find innovative ways to increase awareness and donations. And within the realm of digital marketing, online advertising was identified as a potential income stream…
---
Starting a Google Ads Grant
The obvious place to start was a Google Ads Grant - the free $10k monthly grant for charities to advertise on Google.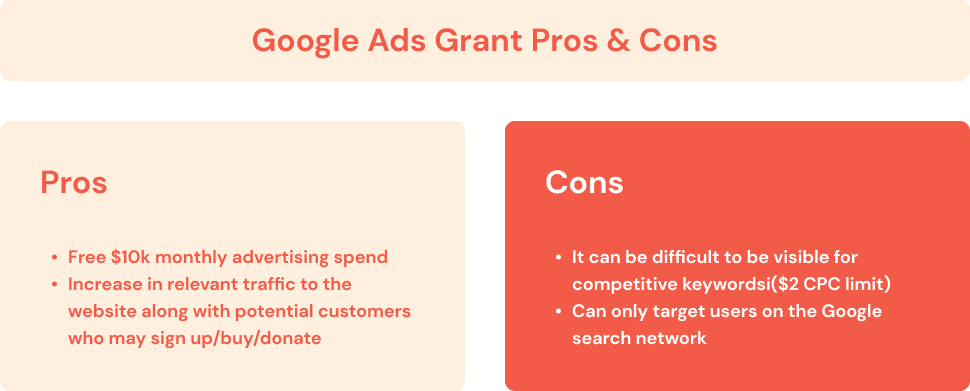 Family Holiday Charity does their marketing in-house so had a good idea of how to set up their Google Ads account and some preliminary campaigns.
However, it quickly became apparent that actually spending $10,000 a month is harder than it sounds…
The grant's constrictions include not being able to bid on competitive terms worth over $2 per click. This muted ambitions for some of the most popular charity keywords and meant the grant required a lot of supervision to capitalise on its full potential.
They needed some PPC expertise, and so Family Holiday Charity chose Bliss to help.
---
Bliss Ads Grant Strategy 
As a Google Partner with over 10 years of paid advertising experience, we knew how to maximise the Ad Grants' effect, starting by…
Auditing the account

to ensure that everything was optimised and see what was working

Developing a new strategy

with the initial goal of building awareness.

Implementing

better tracking

on Family Holiday Charity's website, to make it clearer which adverts were bringing in engaged traffic.

Improving the advert quality and

constantly testing

to track progress.
Campaign example
With a KPI of driving event applications to help sponsorship revenue grow for Family Holiday Charity, Bliss created a number of campaigns using best practice methods and targeted new keywords surrounding their various events.
In 2021, 53% of event applications on Family Holiday Charity's website came from paid traffic
---
Paid Adverts
Following the clear return on investment of the Google Ads Grant, Family Holiday Charity wanted to try other paid advertising channels. This time, the goal was to increase conversions on the website and donations.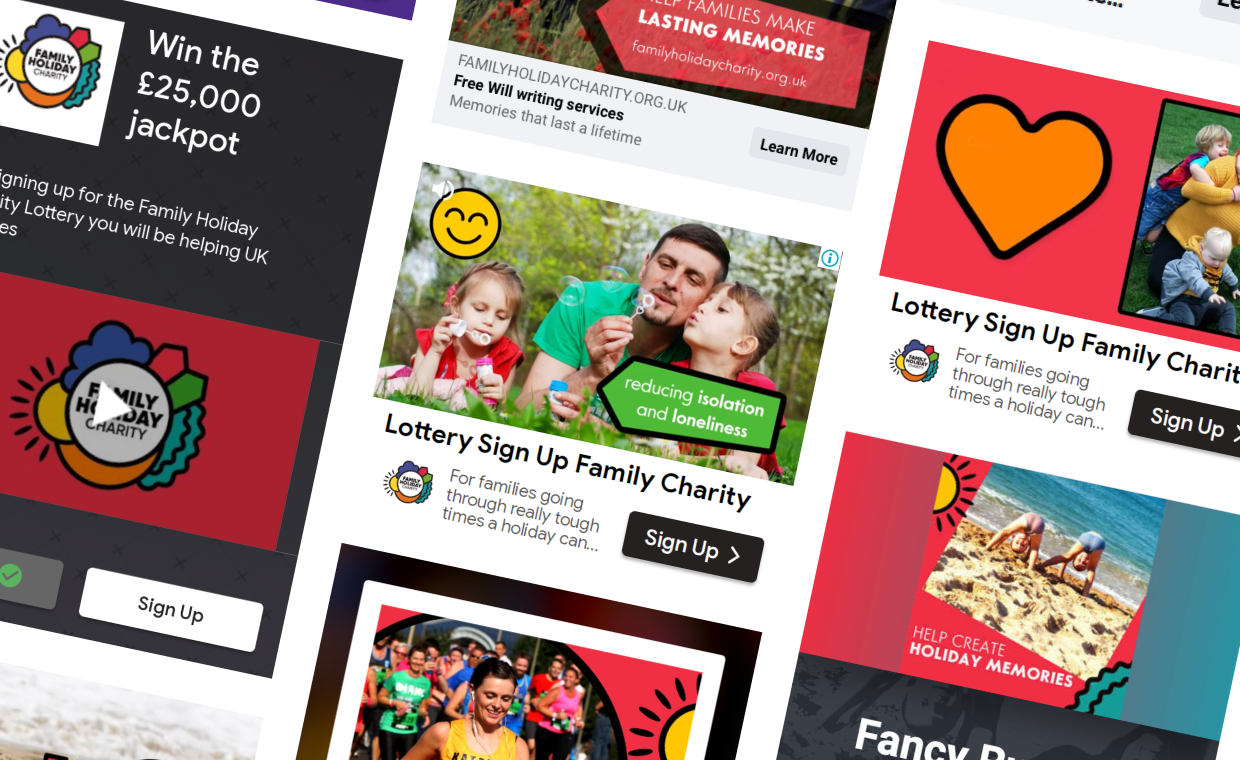 Expanding the paid strategy  
Managing both the new paid campaigns and Google Ads Grant allowed Bliss to expand the strategy and build off what was currently working well.
We started testing social media adverts and the Google Display network. No longer having to attract people already searching for terms, we could take a more proactive approach to target people across the web. 
---
Beyond the paid adverts
As well as the adverts getting an upgrade, Family Holiday Charity was also undergoing a rebrand during this time. Therefore, we made a number of landing page suggestions to improve their conversion rates.
As a boutique agency, Bliss provides every client with a personal approach. Ultimately, we didn't just want our paid ads to do well, we wanted to explore the full lead journey and help to empower Family Holiday Charity. 
Successful partnership
Bliss and Family Holiday Charity have now worked together for 4 years on their paid marketing campaigns. We love working with a charity which can make such a big difference in people's lives. Plus, they're always a delight to work with.
Bliss has been managing our Google Grant for a number of years and have joined us this year as we have ventured into paid ads for the first time.

 

We're pleased with the progress we're making with Bliss, - they're great problem solvers with any issues we've faced with our ads, and very responsive to any quick changes we have needed to make. The support and knowledge of the team has been helpful on our paid ads journey - and it's always a pleasure to catch up and chat with them too!
Visit Family Holiday Charity website
Relevant resources: