Our Methodology for Digital Success
Design & Build
Support your growth with excellent digital experiences
Our creative and development services provide your organisation with the assets it needs to achieve its goals. We deliver only the very best websites and apps, and our design approach gives you flexibility and independence when you need it.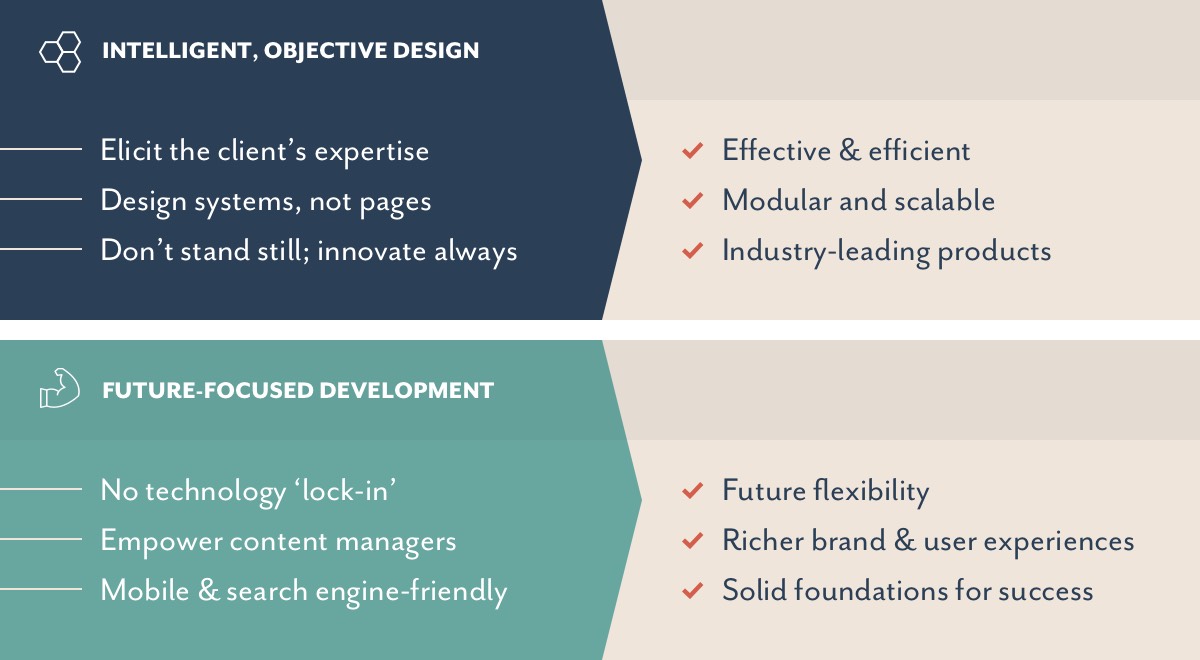 Ever been forced to use an agency because of their choice of technology?
We use popular, open-source technology to ensure you only work with us because you want to.

Does your website look great but fail to achieve what it needs to?
Our rigorous creative processes make sure design is led by purpose and understanding, not trends and personal taste.
Integrated and collaborative design
"Our approach to creating digital experiences is effective because it involves all stakeholders. Our design sprints are conducted in close collaboration with our clients and our marketing team, strategists, and technical team. There is no 'creative genius', but a group of experts brought together for end results that are far greater than the sum of their parts."