Our methodology for digital success
Support & Grow
Continually improve performance and track success
Bliss is focussed on the desire to help our customers reach their long-term objectives. Our Support and Growth services are designed to provide guidance, measure performance and build success. And our ethos of continual improvement ensures you're always moving forwards.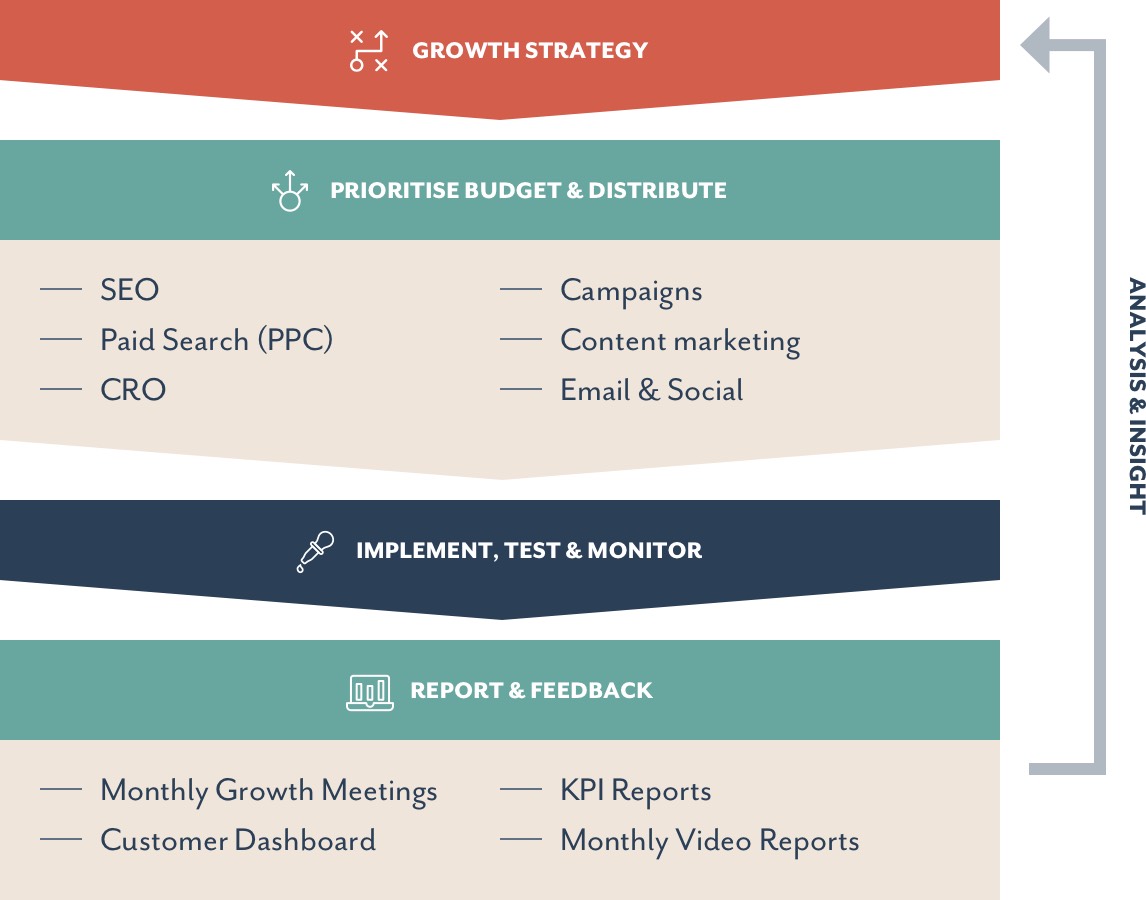 Ever wondered where your digital marketing budget goes?
We're relentlessly transparent. Our bespoke reporting systems give you important information at a glance, and everything else at a click.

Already have a marketing team with digital skills?
Perfect! We can achieve more when we collaborate, and love integrating our team with our customers'.
Transparency & Collaboration
"Our integrated approach combines your organisational & industry knowledge with the collective experience of our full team. We report back regularly, learn rapidly from insights, and react quickly to change."