Digital Support
Providing you and your team with strategic, creative and technical support, when you need it
As your digital partner we work with you develop your services, proactively keep them secure and stable, and provide continuous reporting and insight.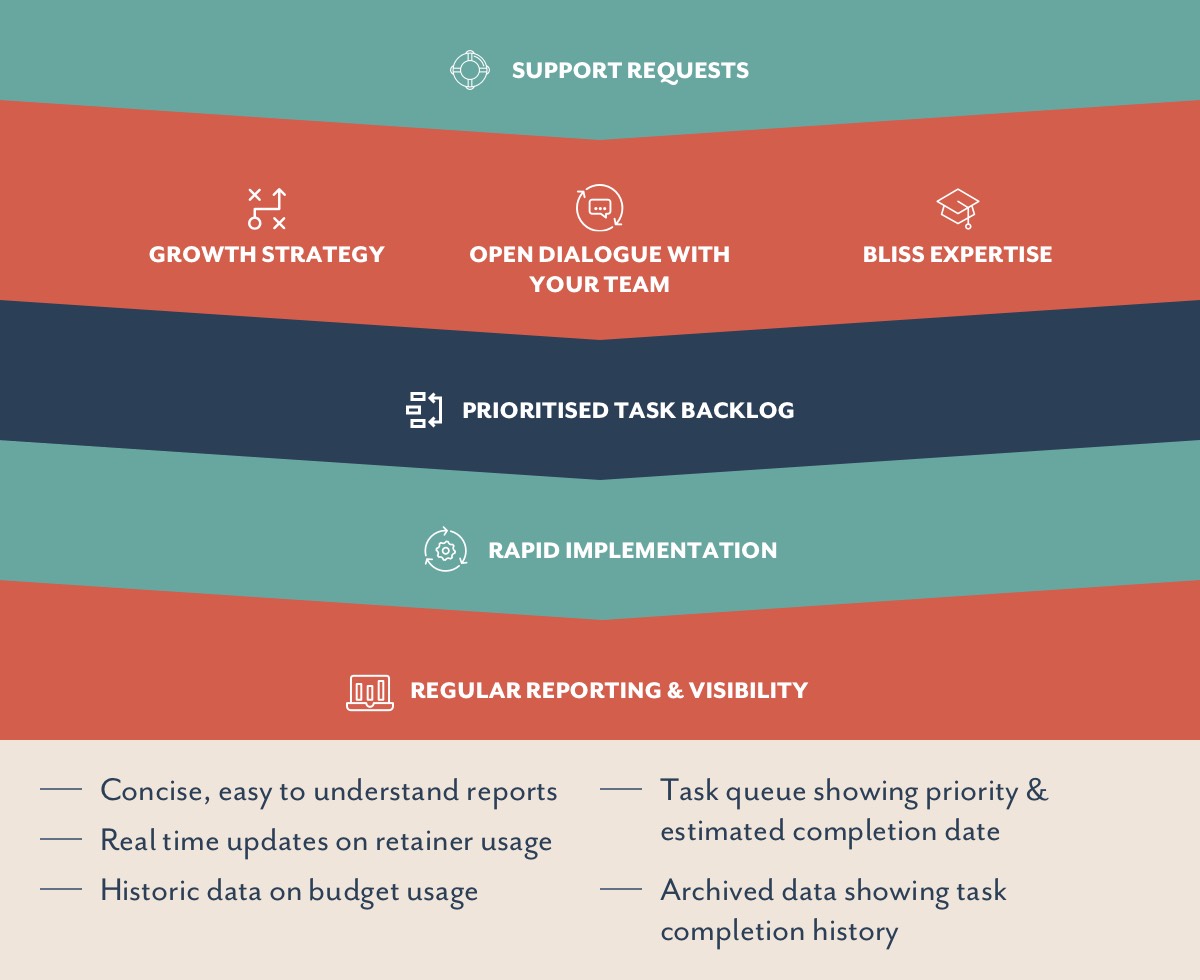 We support and extend your existing in-house technical resource. We manage your support budgets with smart, transparent task management, bringing the knowledge of our creative and technical teams together to provide innovative, effective solutions to your day-to-day digital challenges, in line with your long-term strategy.
Our straightforward monthly reports break down exactly where your budget goes, and our insights demonstrate the value and ongoing success of your service support.
We're only a phone call away, always ready to help. In fact, we respond to 97.6% of requests the same working day.
Rapid response, reliable support
"We provide a fast, high quality, reliable digital support service that ensures our clients' projects continue to be a success. We combine the needs and frustrations of our clients with our internal creative & technical expertise to bring to life new features that add value, and ensure any technical issues are dealt with quickly and efficiently."