Conversion Rate Optimisation
Incremental data-driven improvements to keep you at the top of your game
Conversion Rate Optimisation is the process of iteratively improving your website to increase the rate at which visitors become customers. Simple changes, such as the wording on a button, or the position of a form, can increase your conversion rate dramatically.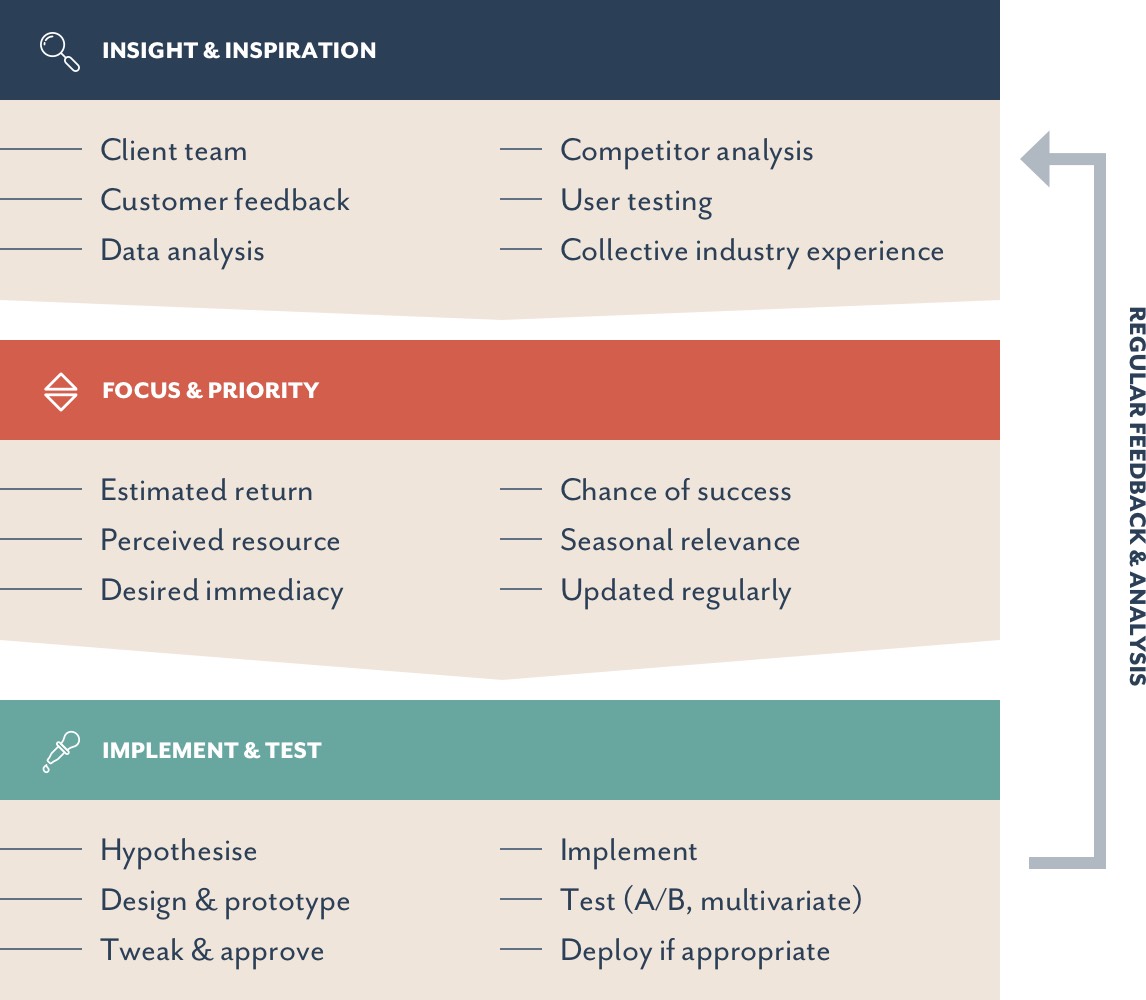 Never stand still
You will receive your own personal CRO manager who will work with you throughout the year to devise a 12 and 3 month strategy that prioritises iterative and tested improvements to your services, using a formula that focuses on the highest return ratios.
As a retained client with Bliss you will benefit from our monthly customer growth meetings, wherein we analyse the ongoing progress of your digital marketing, CRO, and other support activities. You will receive monthly video reports for quick status summaries of your services, and access to your own customer dashboard where you can regular monitor all our activity on your account.
These meetings, as well as regular communication with you, allow us to rapidly respond to changes and perceived threats; our long-term growth strategies are designed with such necessary flexibility.
Managed, predictable returns
"Many clients test the water with our baseline CRO package at £1,000 per month, and are impressed at the results. But higher budgets offer us more flexibility, and in 2018 already we're predicting CRO returns of over 300% for several clients."