Forum Of Private Business Case Study
23rd July 2018
The Forum of Private Business (FPB) provide protection and support for small businesses and startups. The not-for-profit organisation focus on enabling business growth by providing tailored legal cover and information of up to date regulations. FPB came to BLISS for a web redesign and an overhaul of their SEO.
The Challenge
Looking for a partner to support their work, The Forum of Private Business turned to BLISS for on-going design and marketing services. This started with redesigning their online offering, which would provide more services, support and resources to existing members and also encourage new members to sign up.
In addition to requiring a way to help members through their website, FPB were also looking to move away from their existing proprietary CMS, which limited their ability to grow their site. They also wanted to integrate the site with with their existing CRM systems such as Microsoft Dynamics.
The Solution
It's an unfortunate symptom of the industry FPB find themselves in that creative design tends to fall by the wayside, and all humour is shunned for the seriousness of business. Our aim, influenced also by our involvement with Forum's branding and communications teams, was to position FPB as an accessible and friendly company that focused more on the human side of business rather than corporate pretence.
As usual, our approach was informed by a balance of user and stakeholder research, the evolving FPB identity, current market trends, and the content we needed to work with. In order to clear the canvas we proposed a complete overhaul of the website's information architecture.
We wanted to avoid the trend of corporate business sites and create something fun, something colourful, something with personality.
Not only does this help set FPB apart from the competition, but it makes for a much nicer user experience.

Nathan, Creative Director
Design
We collaborated with FPB's brand and communications teams to ensure the new website accurately and consistently portrayed the right identity. In order to give a voice to Forum's refreshed brand, we provided a clean and easy-to-use interface, simplifying the information search process.
Search
What do customers want? Relevant Content! When do they want it? Now! Providing a high quality search function can dramatically improve the user experience, encouraging them to return in the future. The Forum have over 45 guides, templates, articles and videos to help support growing businesses. In order to help users find what they want faster, the tech wizards at BLISS developed a cool predictive search module that scours the resource library faster than you can think, and delivers relevant and categorised results. Google eat your heart out!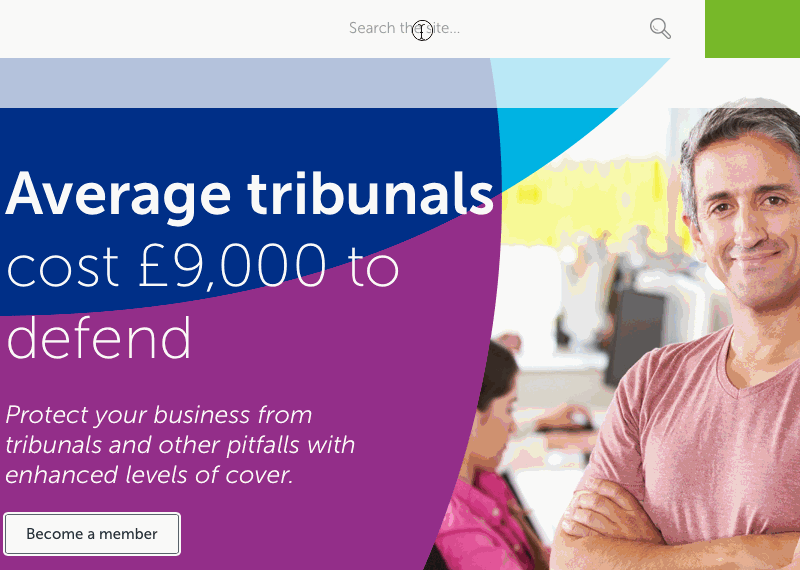 Personal
We also developed the 'My FPB' area to enhance the user's experience. 'My FPB' is a dashboard where customers can update their personal information, view content they have recently looked at, favourite specific articles and resources, and receive tailored resource recommendations relevant to their business.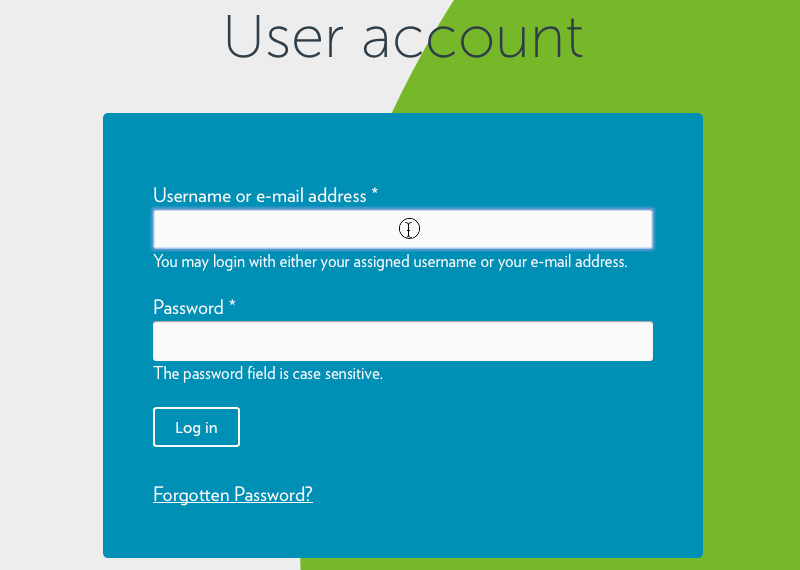 Responsive
The Forum provide a wealth of resources, and it's extremely useful for members to be able to access these from anywhere, so a responsive site was an extremely practical option. Our approach to designing FBP guaranteed ease of accessing information and resources from any location and on any device.
Technical
We needed to communicate with Forum's existing Microsoft Dynamics CRM system so customers could access account information in the new 'My FPB' Dashboard area. Sounds easy? Well, unfortunately not. Our challenge? To create our own API so that data could be synchronised in real-time.
We also needed to ensure that FPB's current customers, who regularly made use of their existing website, were seamlessly moved over to the new site. To achieve this we migrated both customer records, login information, products and membership levels to the new system, which meant these customers could login and access all of their products and information in a completely seamless way.
Forum already had an exising userbase of over 18,000 members. Moving all those accounts over to a entirely new build required plenty of planning and good execution.

Adam, Developer
Results
The new Forum of Private Business website is still in its infancy, but will certainly continue to grow and blossom. We've consolidated their new identity, whilst developing a pretty and interactive online resource that will greatly benefit members, and work to meet Forum's business objectives. We've created a user experience that is fun, and helps distinguish FPB in an otherwise typically monotonous industry.
The ability to access the website on any device helps cement our aim of making FPB the go-to resource for small businesses and maximises participation in polls and surveys, giving more businesses a voice.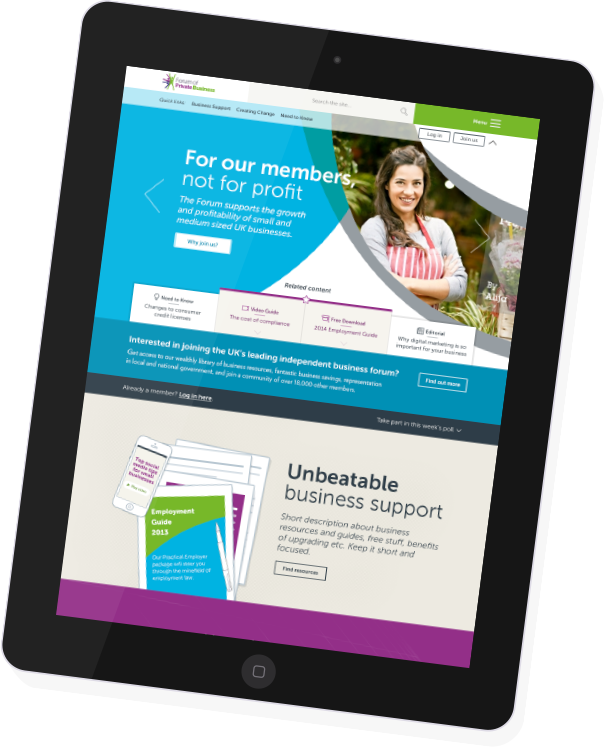 Moving the website from a proprietary CMS to Drupal has given FPB plenty more flexibility and provides a stable structure for the Forum organisation to expand and better support their members.
Here at BLISS we find working with clients ongoing allows us to continually improve the user experience across our entire portfolio. We look forward to providing FPB with the same support, along with marketing assistance to further develop their reach to small businesses.