20th July 2018
Schwarzkopf are one of the biggest cosmetic brands in the world, promoting individuality, attitude and ultimately, having great hair. Recently voted one of the 'Most Trusted Brands' in the world, they are passionate about producing top quality products at affordable prices.
Equally passionate about brand interaction, Schwarzkopf have always paid particular to their online audience, and recently approached BLISS to help create some exciting digital products for their Colour Mask, XXL and got2b ranges. Naturally, we were excited to work with such a reputable company, which thankfully proved to be the beginning of an exciting and successful partnership.
The Brief
To coincide with the got2b product launch, Schwarzkopf asked us to design and build a platform aimed at engaging and interacting with their target audience on both mobile and social media. The got2b range is aimed at a youthful audience, playing on the ideas of identity, looking cool, and making an impact. Therefore our product had to convey this message by looking the part, as well as being fun to use, and worthy of sharing and talking about.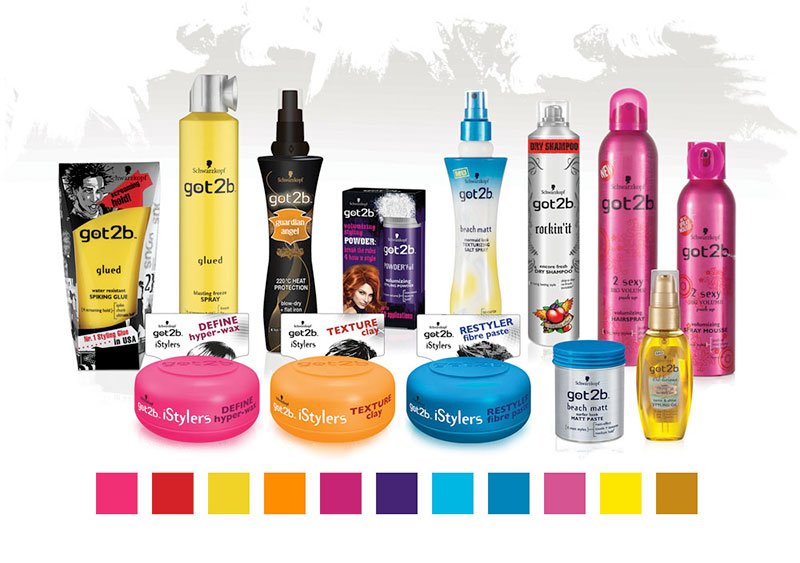 The multi-platform concept was centered around transforming a picture of your choice into graffiti-style art in just three easy steps: uploading a photo, customising it, and pasting it onto an iconic background. The image, complete with the got2b watermark, would then be ready to share with friends on Facebook, promoting brand engagement and maximising customer interaction.
Approach
We built a new visual identity for the StreetStyle apps, incorporating the street art concept with ideas from the existing got2b range. The palette of yellow, purple and orange is unashamedly loud. Dripping paint, cracked and distressed backgrounds, grungy painted edges, and graffiti-style typography all came together to create an experience bursting with attitude and energy.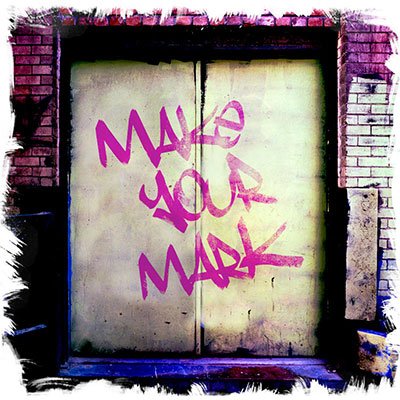 This lively, skeuomorphic design approach demanded copy with an equally edgy spirit. 'Make your mark' grew from an idea for call to action text, to eventually defining the entire product. It suggests individuality and self-expression, whilst skirting the negative connotations often associated with graffiti. This short but powerful slogan dictated a tone of voice that cascaded throughout the entire scope of the Street Style brand.
Schwarzkopf were so pleased with the creative direction we outlined for the apps, they asked us to gradually roll it out across other got2b online touch points; which included overhauls of their Facebook, Twitter and Youtube pages.
Execution
Technically, the suite of apps all run from a central web-based platform, meaning every interaction is processed once, but will dynamically and instantly roll out across all devices. There are numerous benefits to this architecture—it is robust and loads without delay, whilst remaining accessible to a large volume of users.
Building the image manipulation functionality within HTML5 Canvas, with direct upload to Amazon S3 low-cost storage, was a no-brainer. On desktop and mobile alike, editing images is exceptionally fast and demands very little processing power. It also means future maintenance and further development will be far less demanding.
The apps integrate seamlessly with Facebook, enabling users to upload their 'styles' to their wall and set as their profile picture, as well as accessing their photos to use in-app. This opens up endless possibilities for creating different compositions, and sharing them with friends. Uploads can be moderated through a Facebook-based administration area. But hopefully people will be creative in ways that won't demand much moderation!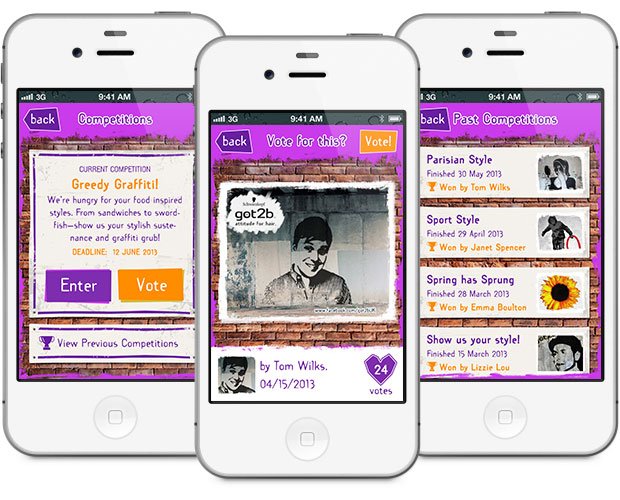 Ongoing
The future for the StreetStyle app range looks bright, with Schwarzkopf soon launching a nationwide campaign to promote them. And we've already begun developing phase two of the app, that includes themed interactive competitions where users and visitors can vote on their favourite images.
Why not have a go at making your mark today?