20th July 2018
Umbro are one of the leading sportswear companies worldwide, with their products sold in over 90 countries. When they approached us to help develop a major global campaign we knew it was perfect for the team. We're big into football at BLISS. So the opportunity to build a sports app with a local brand for the global stage was thrilling.
The Challenge
...accepted! Our pitch to Umbro was for the development of the entry mechanic for the campaign, which would promote the brand and offer fans the chance to win a once in a lifetime, all-expenses-paid trip to Brazil 2014. After going head-to-head in a two-way pitch, we won based on our creative ideas and the strength of our technical knowledge. Score!
Solution
Here at BLISS we believe that football can bring people together. Building on this, we knew that we could encourage global connections through the medium of technology. We channelled our approach and designs to produce something that was more exciting and engaging, a place where football fans could converge and celebrate the biggest event in the sport by way of watching and filming amazing goals.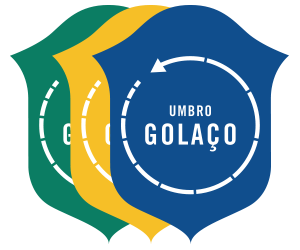 From a branding perspective we created a sense of inclusivity and invited everyone to join in the fun. We also wanted the app to give the same vibe as the World Cup, without infringing on any of the FIFA regulations; our carefully considered visual direction achieved this.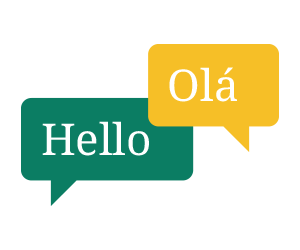 Targeting countries worldwide needed the visual direction across multiple platforms to be instantly recognisable and consistent. It was also essential to do testing to ensure that different language character sets, such as Greek and Russian, didn't break the experience.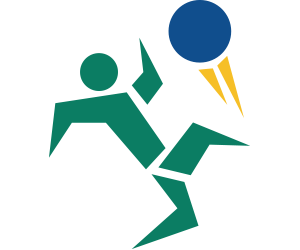 While we wanted the app to be popular in as many countries as possible, our main geographic target was 'the country of football', Brazil. With this in mind we tailored the visual references to suit. The term "golaço" means "beautiful goal" in Brazilian Portuguese, therefore was chosen to support this aim.
Any device. Anywhere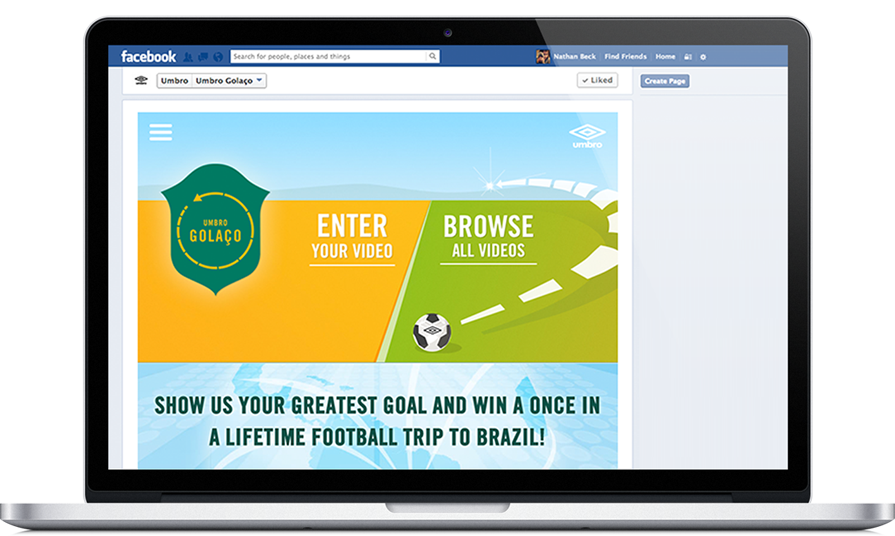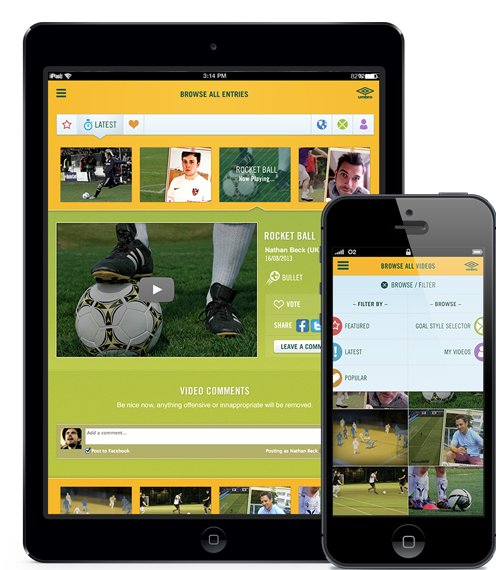 We were all in agreement when it came to making a cross-platform campaign. Football fans needed to have access regardless of what devices they owned, as well as requiring a central hub to redirect everyone to. In order to achieve this we used a mobile first design approach, which focused on the usability of handheld devices.
Technical
The global nature of the campaign presented a wealth of technical and design challenges.
We identified technical issues such as needing to cater to multiple platforms, ensure it would work in multiple languages, handling and processing large amounts of video data and including a high degree of interaction.
Our choice for the core platform was naturally Facebook, as it provides a hotbed for interaction and sharing. We also decided to use Amazon Web Server to supply video transcoding services, on top of which we built a moderation platform in Drupal for Umbro to manage the app's content.
Stability was paramount to this app, so we made sure to pre-empt viral traffic by tweaking the product on the server-side. Come deadline day, Umbro had a fully scalable product that could handle a lot of grunt.